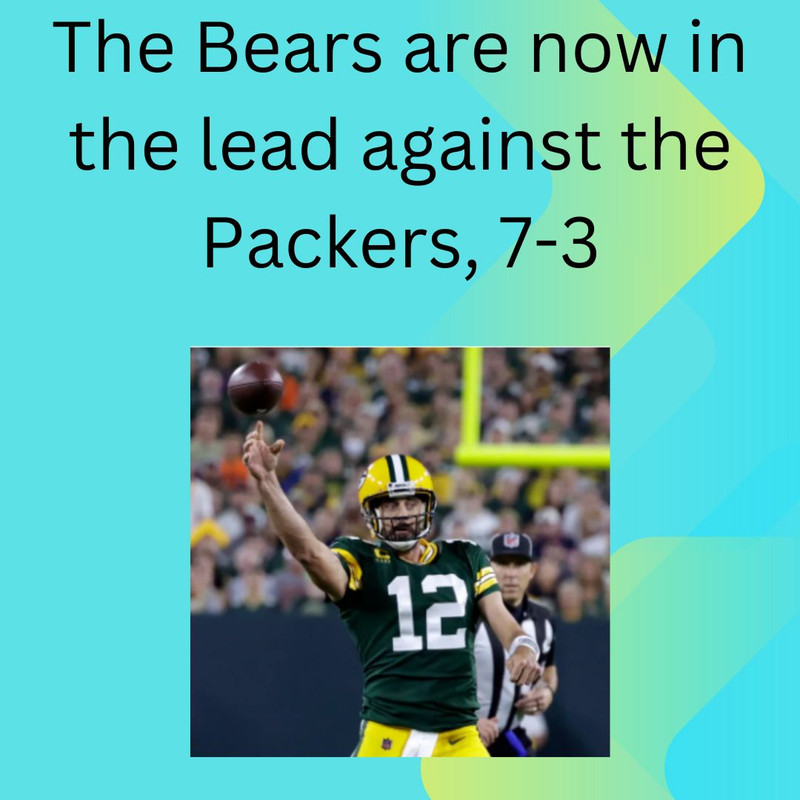 Green Bay scores with a field goal by Mason Crosby from 40 yards out.
Mason Crosby kicked a 40-yard field goal to put Green Bay on the board, but the Packers are still down Chicago 7-3 after the first quarter.
First quarter: Bears 7-3, Packers
Chicago flipped and delayed. Green Bay's Elgton Jenkins started at right tackle in his first game after tearing his ACL in November.
Kindle Vildor's illegal low block provided 15 yards to Aaron Jones' 3-yard run on the Packers' first drive.
Sammy Watkins caught a 14-yard slant pass from Aaron Rodgers. Rodgers threw a 15-yard sideline throw to Jones on third-and-10 from the Chicago 28.
Mason Crosby's 40-yard field goal put the Packers up 3-0 with 8:33 remaining in the first quarter.
Justin Fields' 1-yard touchdown run capped a 7-play, 71-yard Bears scoring drive with 4:37 remaining in the first quarter.
Back-to-back 11-yard Dillon carries started the Packers' second possession. Green Bay advanced to midfield after Jacquan Brisker's penalty. Rodgers launched a 24-yard dart to Watkins in the middle after a 9-yard jet-motion throw to Christian Watson.